In case you and your partner are looking to get tattoos that match then you should stop thinking of what is going to happen in the future. You may be together or you may not, either way you should not dwell on that but look at expressing what you feel for each other at present. We know that saying this seems foolishly optimistic and the reality is that more and more couples are calling it quits.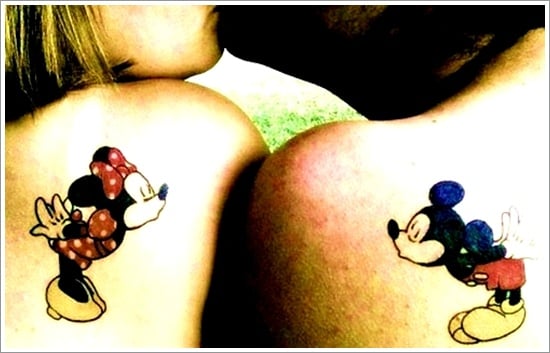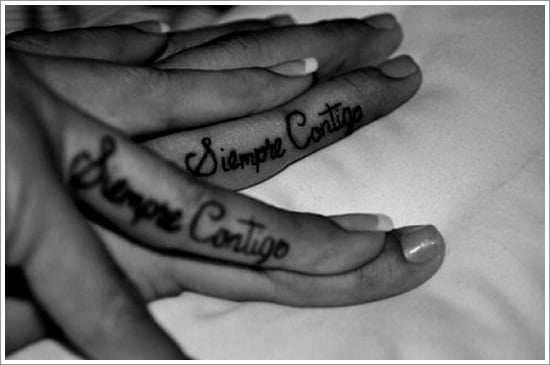 But this should not stop you from enjoying all the joys from being together right now. Moreover if you find yourself thinking of your sweetheart all the time and find her/him enticing even after a long time of being together, then you should hold this feeling close to your heart and do everything possible to revel in it.
Why not put all that you feel for each other and all that you have together in the form of a special tattoo? If unluckily you find that you are parting ways due to any reason, you still have the memory of good times with you in the form of body art. You can hold on to all the good memories and relive them by just gazing upon the tasteful tattoo design.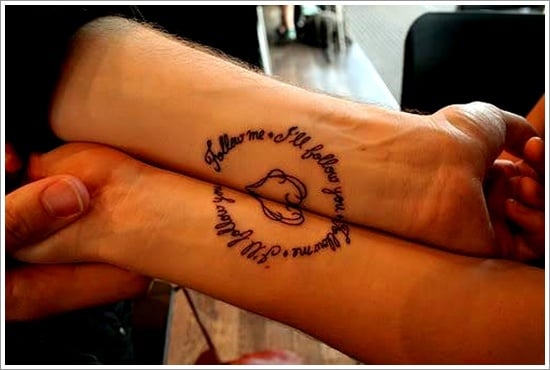 The one factor that you should consider in depth is whether both you and your partner want to really get a design that matches the other ones. The thing is that even if there is one bit of hesitation on one persons side then you should really think hard about going ahead with this plan of getting matching tattoos. A tattoo after all calls for a long term and that too on ones person. This means both the partners have to be willing to go ahead with it.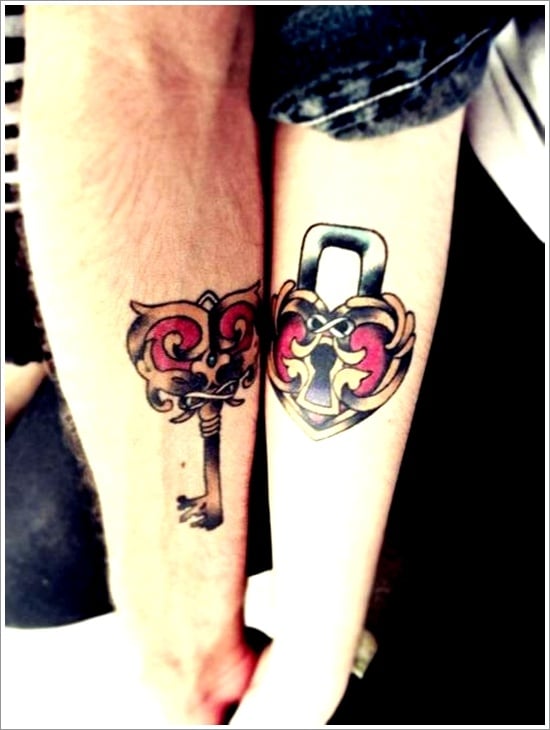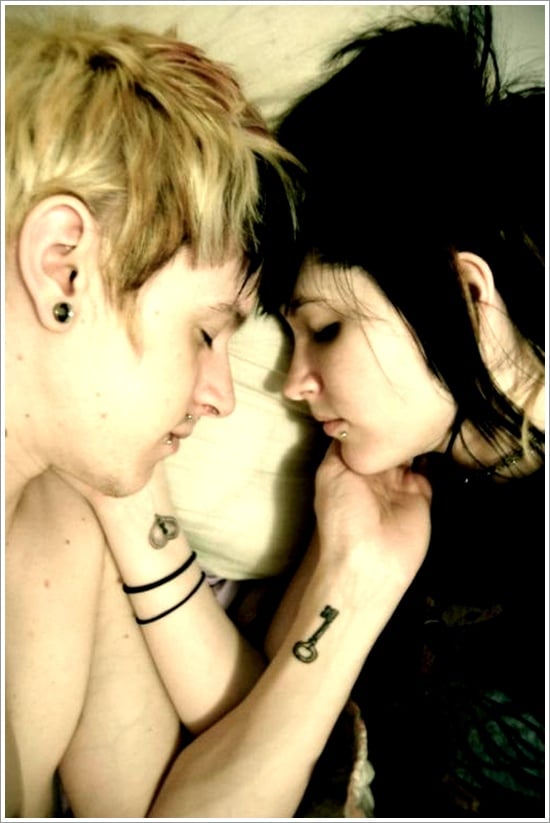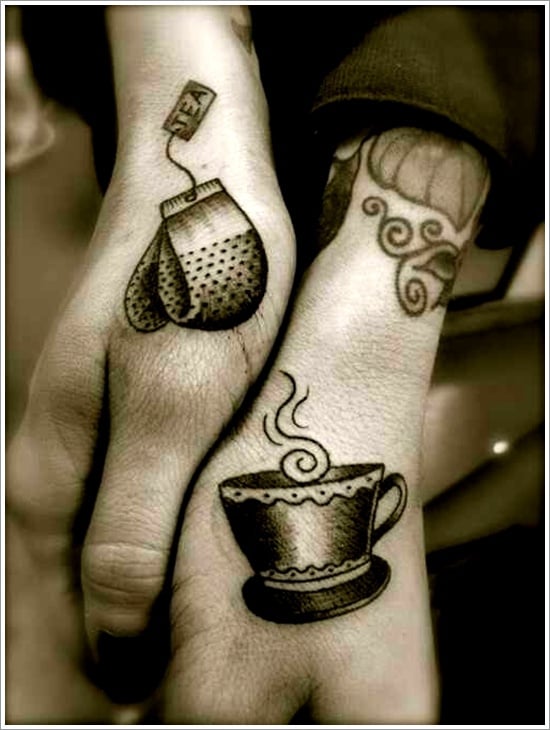 The same design: Getting this seems pretty simple and it can be too. You simply have to agree on a similar piece of art or a quote that you like and get it done. A heart or the sign of eternity is another popular choice. Anything that you both share a passion for equally could be used as matching designs.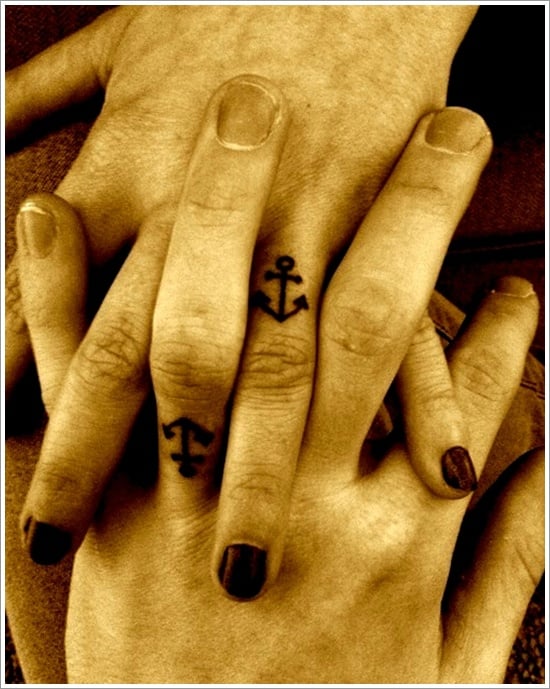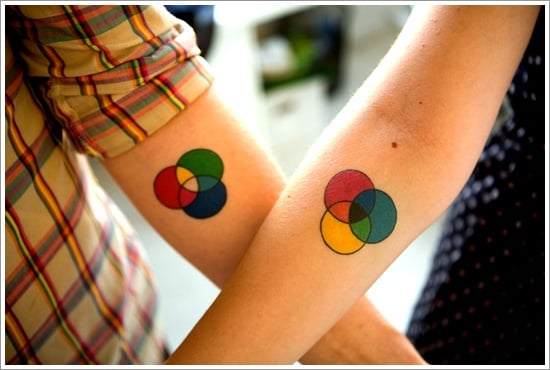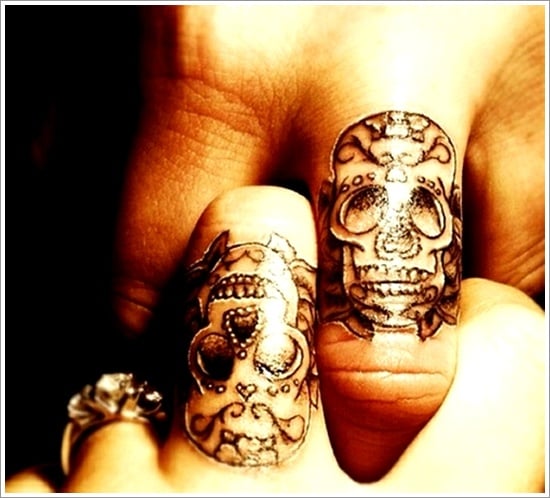 Designs that complement each other: Instead of something that looks the same you can each go for a motif that complements the other. This could be like one verse of a poem on your body and the other on his/hers. You can even select a song that you consider your couple song and get the musical score of this on each of your bodies. It could also be the rendering of half a heart on your body with the corresponding half heart on your partners. You could go for a key and lock or a crazy jigsaw puzzle parts that fit in each of your bodies.
Quotes or writings in Exotic language: As word tattoos go some of the most fascinating are ones written in a script that is really beautiful. IT could be in a foreign language. Some of the languages that come to mind are Greek, Latin, Japanese or any other language where they have great sayings that have a great look too.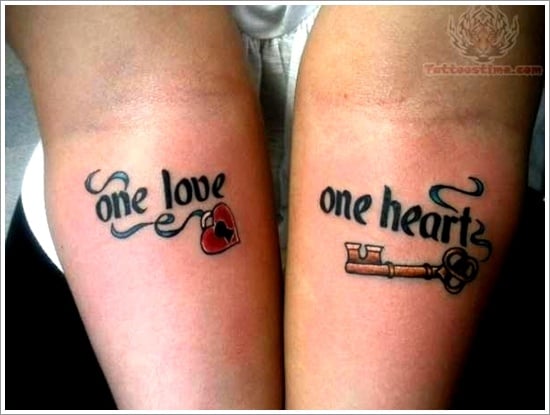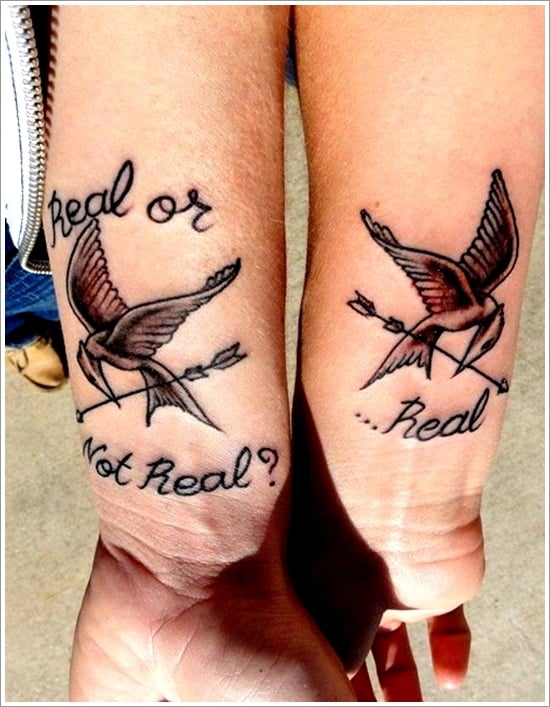 Finding a suitable couple tattoo that will look good and that both of you will enjoy entails some discussion, a lot of research and mutual agreement. Once you have the matching tattoo on your body, you can not only flaunt the beautiful piece of body art, but also display your love and commitment for each other for all the world to see. Be sure that this is both of you want before getting it done. Do not spend too much time thinking about the future or the longevity of your relationship, after all a tattoo is something you will enjoy whether you are in a relationship or not.
Here are some more images of
Cool Tattoo Designs For Couples
which provide more love and romance to your relation for sure.